In the summer of 2022, the new inter-ministerial Ministry of Make called on a hundred designers and experts to use their collective knowledge and imagination to come up with new designs for the demand for 1,000,000 homes in the period up to 2030. With our design research "Into the woods y'all" we want to contribute to the radical renovation of the Netherlands and offer concrete solutions for the housing shortage and the consequences of climate change.

A national plan map built up from local design power
The ministry has issued a concrete assignment for 100 designers with the request to conduct design research into the development of 10,000 climate-proof homes within their 2 x 2 km area, and to make a design for this. The designers and specialists received a Test Kit containing everything they needed. The hundred designed test kits were collected and together they formed the largest scale model in the Netherlands at 1:2000 scale.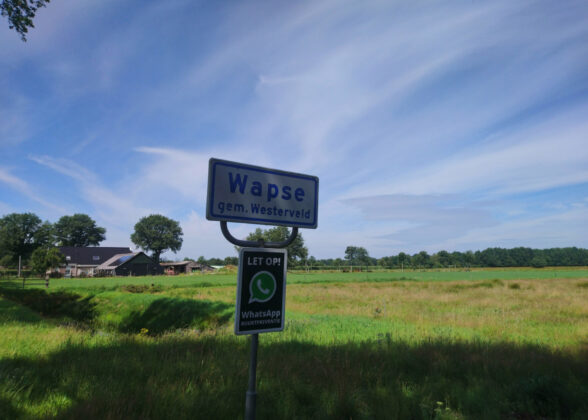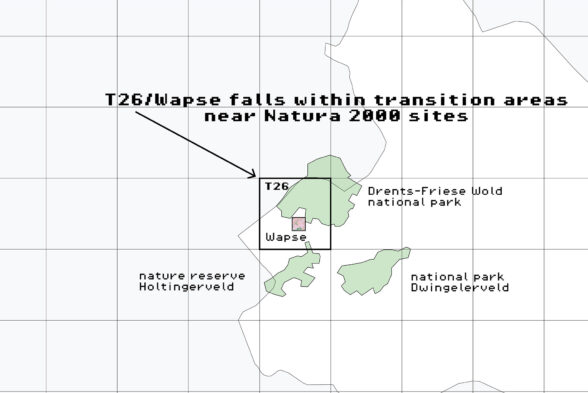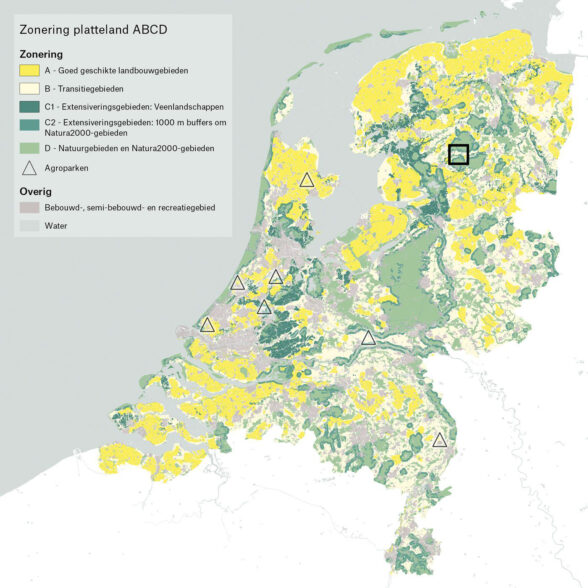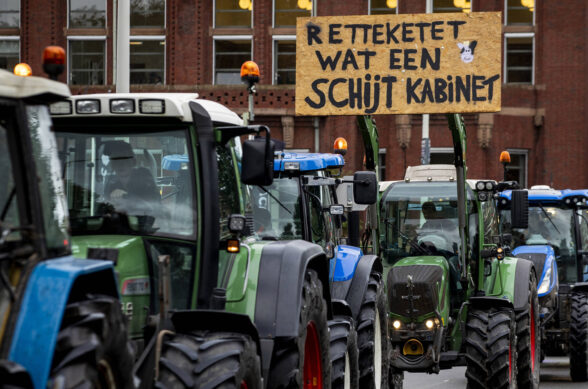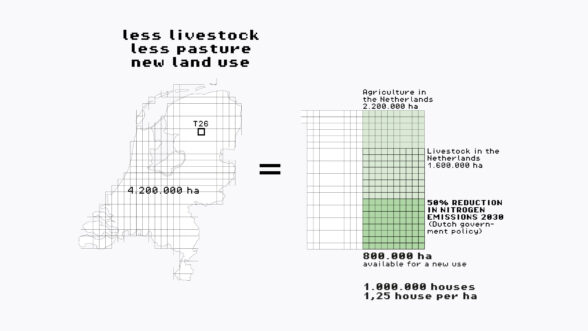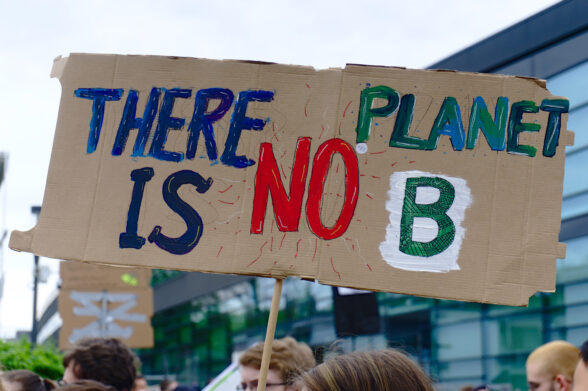 We chose the location near Wapse in Drenthe, right next to the Natura 2000 area Het Drents-Friese Wold. It is an area that now consists of 90% pasture, and which has been designated as a transition area on the maligned nitrogen map of the Dutch Ministry of Agriculture. This means that intensive livestock farming will have to disappear from the area in order to limit the precipitation of nitrogen in the vulnerable nature reserve.
Throughout the Netherlands, more than 800,000 ha has been designated as a transition area where intensive livestock farming is making way for something new. We therefore consider the location at Wapse to be a prototype for a possible new land use. If we use 800,000 hectares to realize 1 million homes, it is possible with an extremely low density of 1.25 homes per hectare.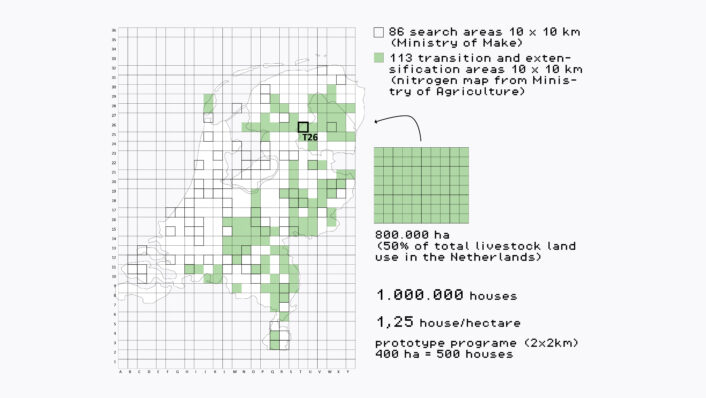 The question whether 10,000 homes can be planned in the vicinity of Wapse is not realistic. The whole area would turn into a VINEX neighborhood of sorts, without any further problem being solved. However, if this area of 2 x 2 km can be regarded as a prototype for a new land use of these agricultural areas, then 1 million homes can be realized and at the same time the nitrogen and greenhouse gas problem can be tackled.
We are talking about existing intensively used agricultural areas near Natura 2000 areas, which have been designated by the government as a transition area on the Nitrogen Map. In the whole of the Netherlands, that is an area of more than 800,000 ha.
prototype land use transformation on 2 x 2 km (400 ha)
With the current land use of the transition areas, 80 to 90% of the land is used for intensive agriculture, the rest for low-density housing. The new prototype assumes that the existing villages will remain. The agricultural land, 320 ha, is being transformed into 4 types of forest.
1. a 1 km wide buffer zone around the Natura 2000 area.
2. 50 ha residential forest with 500 homes.
3. about 70 ha of production forest, needed to make the houses from wood.
4. the remaining area becomes food forest, fruit growing farm or is used for extensive agriculture.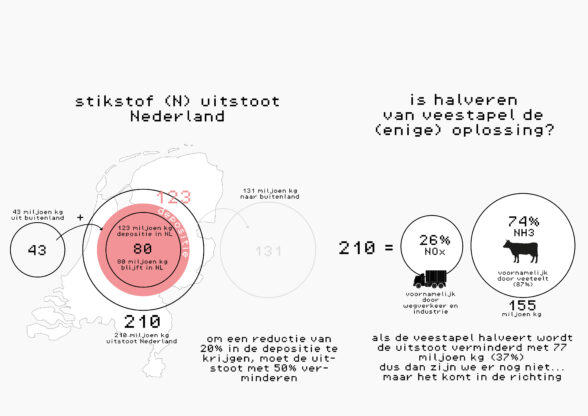 We think we can kill 3 birds with one stone by radically changing the landscape:
If intensive livestock farming in all transition areas and the buffer zones around Natura 2000 areas is ended, nitrogen precipitation will decrease by almost 40% and will no longer limit the development of nature.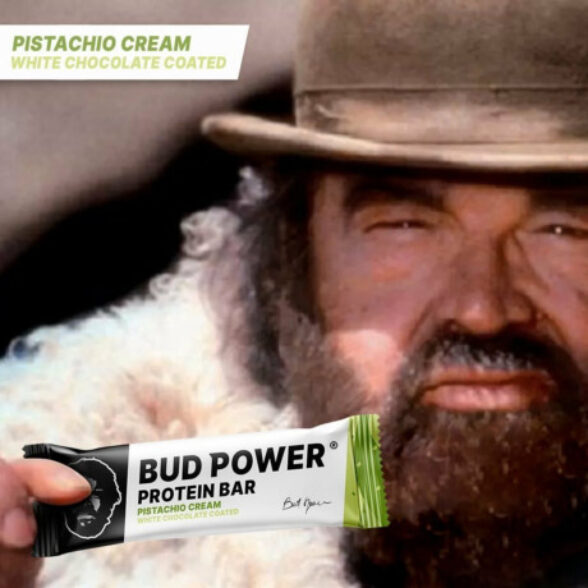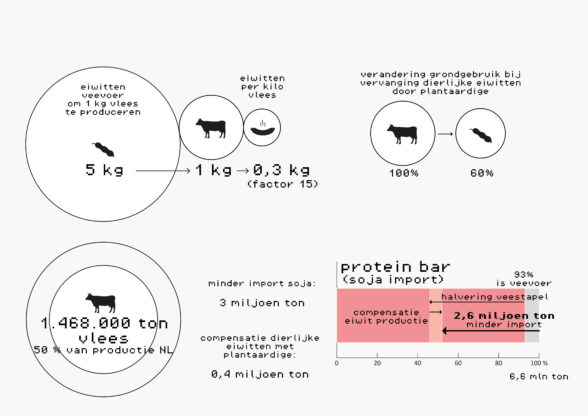 With our current meat production, it is necessary to import 6 million tons of soy for animal feed per year. About half of this soy comes from Brazil, where soy cultivation is a major cause of rainforest deforestation.
Halving meat production means that less animal proteins are produced. If it is desired to compensate for this, only a fraction (factor 15) of the protein-rich soya that is now imported as animal feed is needed. This soy (or other protein-rich vegetables) can be grown in the Netherlands or still be imported.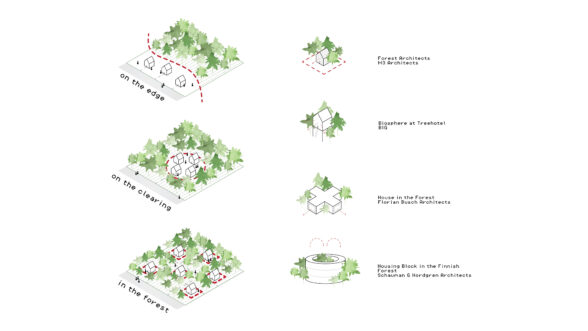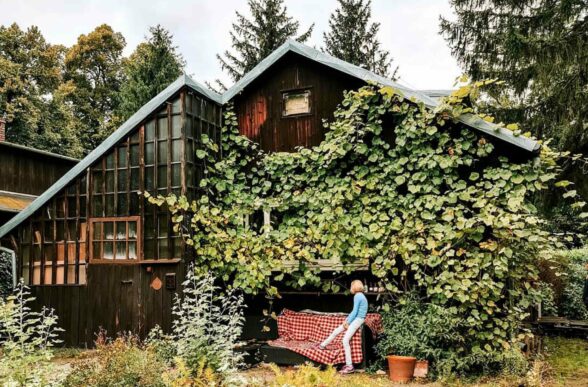 The future forests form an attractive living environment. New neighborhoods can be built at a low density near existing villages and be connected to the existing infrastructure. In addition, "forest living" offers a good opportunity for the development of new forms of housing and new housing types.
If we transform the meadows into forest areas and make all our new homes from timber, this will provide substantial compensation for carbon dioxide emissions. In order to achieve the 2030 climate goal (halving the 1990 level), 52 megatons per year will still need to be reduced or compensated. The (housing) construction industry is responsible for 15.6 megatons of CO2-emissions per year. Because of all the new trees and the use of timber as a building material, most of this can be absorbed and stored in the timber.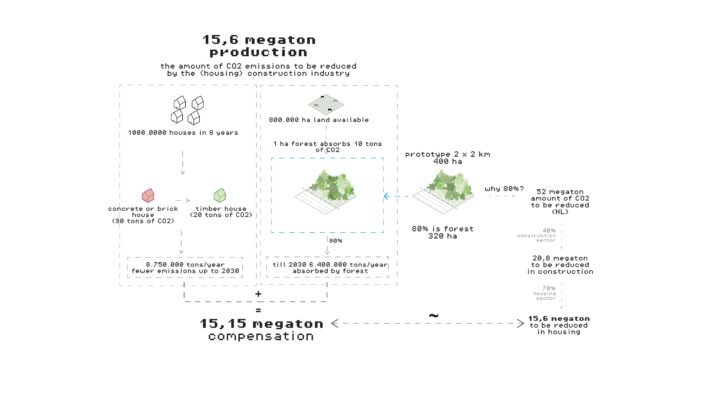 If we transform the environment of Wapse with this program, a rich and diverse landscape will appear. The Vledder Aa will be given more room to flow. The meadows along the stream change into rich forests with shrubs, thickets and clearings. This creates a valuable buffer zone along the Drents-Friese Wold. In addition, there is the production forest. Due to the limited size of this one-sided forest, it not only has an economic, but also an ecological added value for the environment. A strip for bio farming or food forest will be grone along this, and finally, an extension of the village with an area with forest housing.