When the housing project Achterhaven in Historic Delfshaven in Rotterdam was completed, we asked Ruben Dario Kleimeer to make the architecture photo's. Ruben was passionate about his full frame analog camera. He scouted the location for days, waiting for the perfect light and conditions, before pressing the shutter button. The resulting photo's tell a story in which the project plays a part. The photo's of Achterhaven were printed on large scale panels and were part of Ruben's exhibition in an art gallery in Witte de With street in Rotterdam in 2013.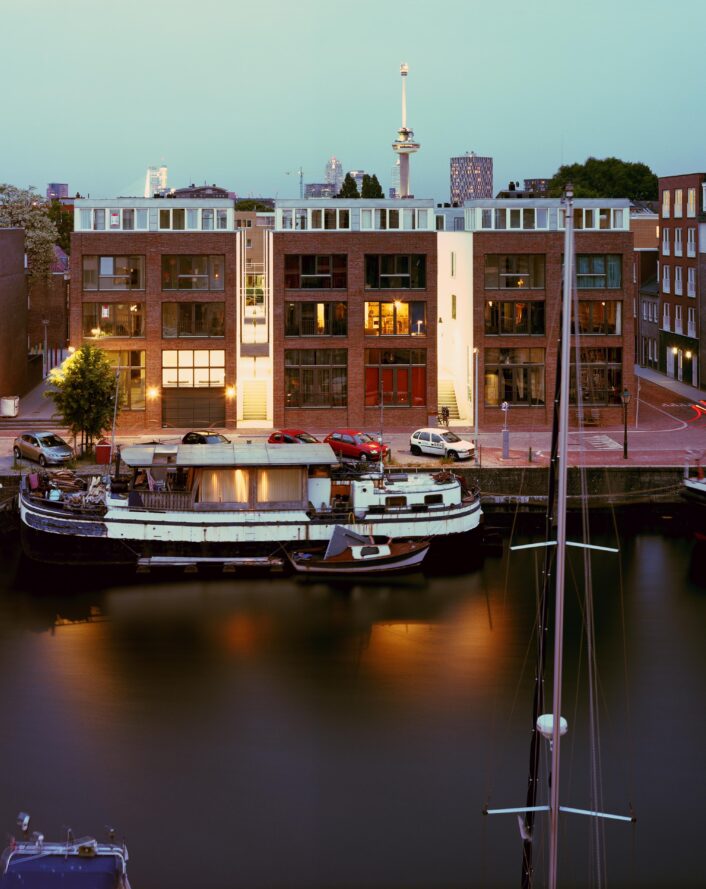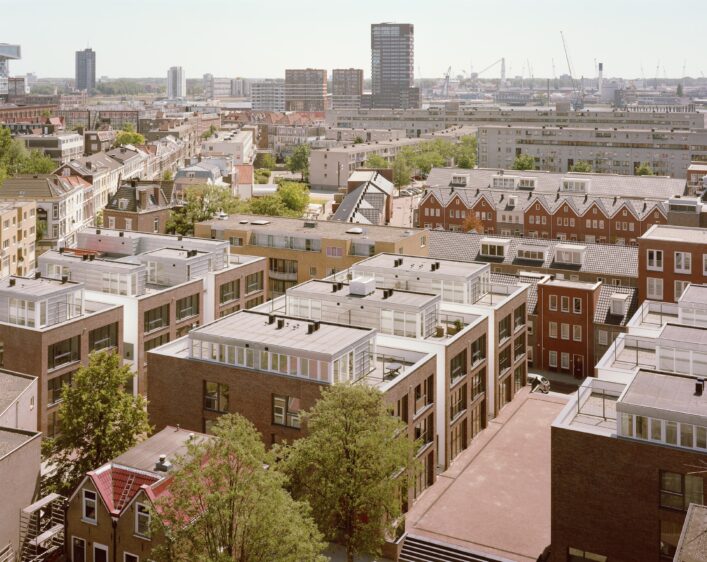 Next we asked Ruben to catch the essence of the Qualm office building in one photo. He choose the "blue hour" to show the warm atmospheric interior as a contrast to the subdued pragmatic facade design.
In Bergen op Zoom, Ruben made two photo's of our social housing project. The first one shows the project and its neighboring houses that were built at the same time by a different developer. The second picture shows the corner house. Ruben especially asked one of the tenants if he would park his red oldtimer in front of the house.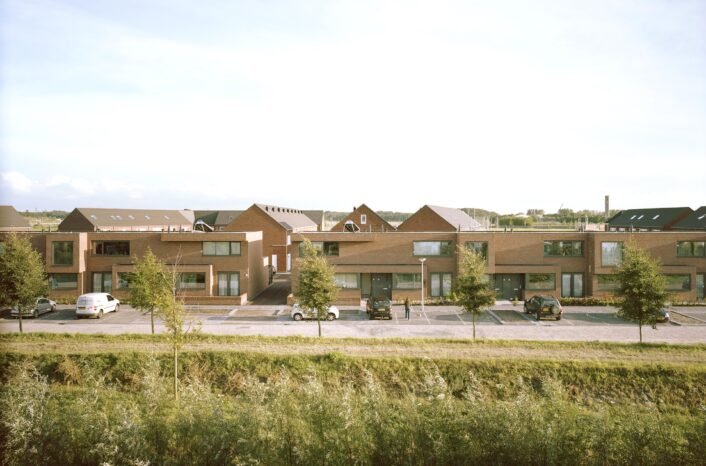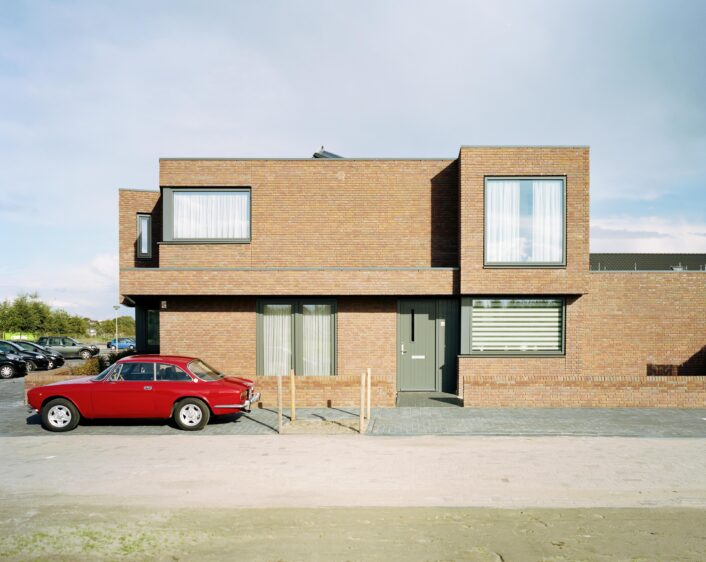 The picture Ruben took in the parking garage of the Erasmus University, just after it was completed and cleaned, is magic. Who knows: has it been just vacated because of some calamity, or is it waiting for the first cars to start the day?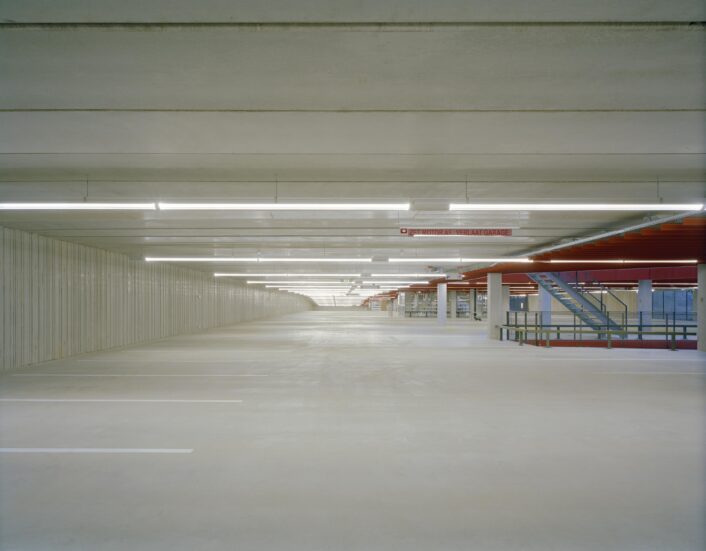 Squares is characterized by its abstract geometric facade grid. Ruben made that perfectly clear by this far-away shot.