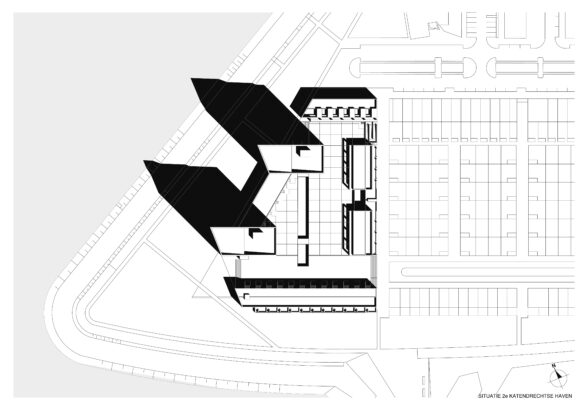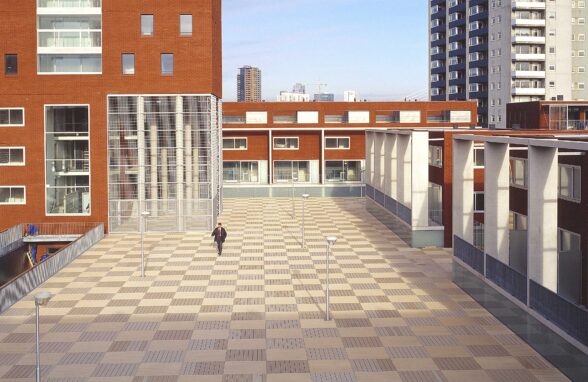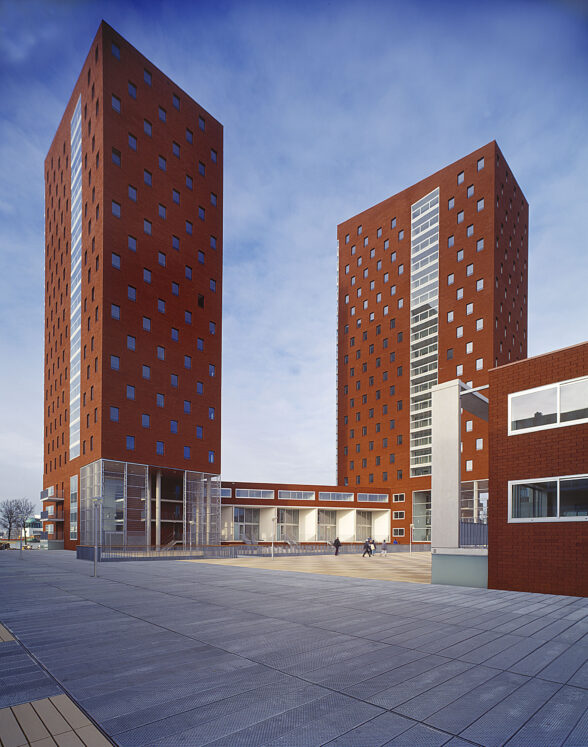 Iconic towers on the river Maas
The spectacular location on the river was the starting point of the architectural plan for the 2e Katendrechtse Haven housing complex: a semi-public, closed building block that consists of peripheral construction four floors high and a central area with lower strips.
The section planned by DKV directly adjoins the River Maas and follows the urban planning configuration, although two high-rise blocks of twenty-one floors have been added on the Maas side. A slightly elevated public square above a subterranean car park forms the core of the plan. The most important street in the quarter has been extended, in the form of a monumental staircase, across the square and ends in a belvedere on the Maas.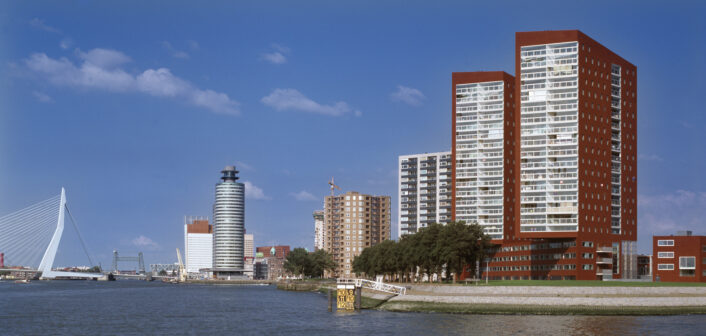 Spectacular overhangs
The trapeziform high-rise blocks seem to float above the peripheral construction with a free overhang of 12 metres, oriented to the sun and the course of the river. A wedge-shaped green quay extends along the Maas. The double-storey entrance halls exit onto the square. The high-rise blocks accommodate two or three apartments on each storey. These houses have a fixed core and a flexible layout. Two-floor apartments occupy the top of the volume. All apartments are equipped with 'exterior' areas with windows that can be folded back along the entire width, offering a spectacular view out across the river.
The architecture and the materials emphasize the uniformity of the urban ensemble. The pallet of materials used in the whole complex has been limited. The basic image-carrier of the complex is a large-dimensioned red-brown brick, glued in order to reinforce the intensity of the colour.