Urban renewal between perimeter blocks #
Representing the last major urban renewal operation in the Angiesebuurt, an area in the north of Rotterdam, the Ammersooiseplein housing replaces the locally prevailing perimeter block with two parallel volumes set at right angles tot the railway viaduct stabbing through the area.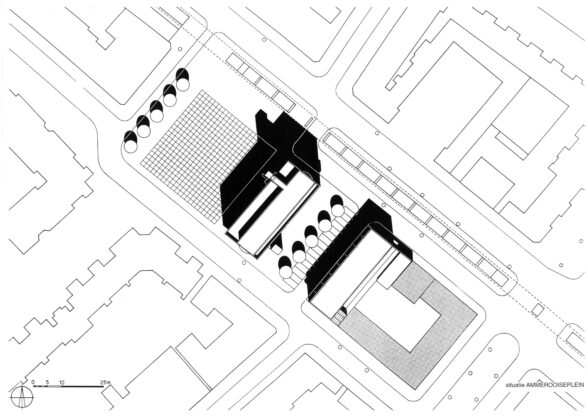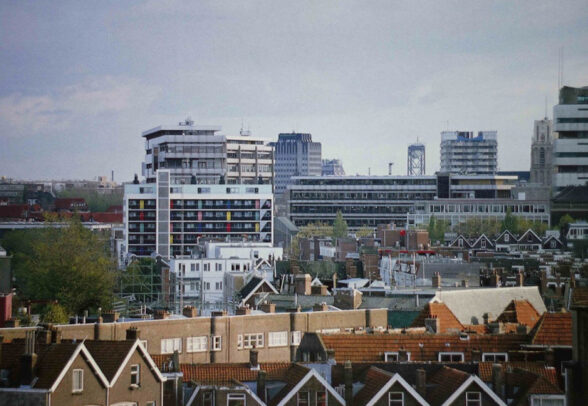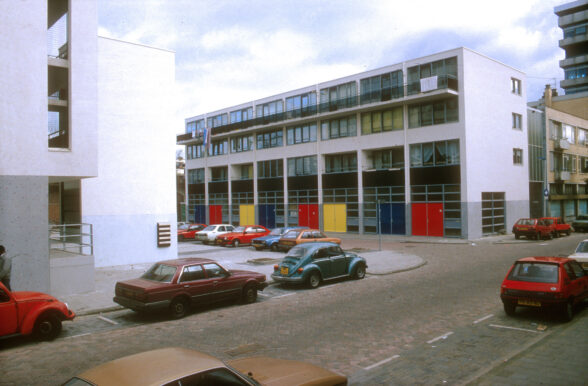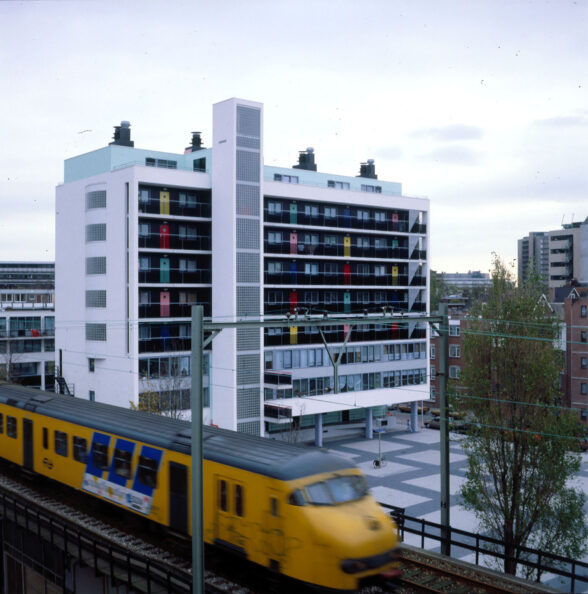 The newbuild combines a freestanding apartment building of nine storeys and a less tall feature terminating a city block. In the low-rise portion three levels of flat and maisonnettes sit above a ground floor of commercial premises. The tall block is greatly indebted in its build-up tot the context. Its main mass, rising from a set-back base with an arcade to the square (Ammersooiseplein), has a dual focus. In the lowest two levels the dwellings overlook the square; those above lose something of this local orientation, with their floor plans rotated 180 degrees so that livings look out onto the skyline of the city centre. This division of the mass accommodates the scale of the surrounding development, though the white rendering framing the main mass stresses the block's unity.
Inside the white frame, the facade of set-back external galleries presents a black plan dotted with a capricious pattern of vivid-hued front doors. The freestanding lift shaft with its visibly moving lift adds a strong vertical thrust to what is predominantly a horizontally composed facade.